Let's talk about 2 bizarre items I saw this week over the Internet and I'm here to talk about it.
Over at MSI Taiwan, MSI decided to crowdfund a product named Liberator. The paddle itself is aimed for esports use and intent to release pain of your fingers.
You can pretty much use the paddle to play racing games, I guess it used for acceleration? First person shooters and MMO type games. It even has micro switches too. You can even go as far as link about to 4 paddles at once. But why?
I mean why does everything has to be RGB flare on gaming products. Look at RAM sticks for instance.
No formal launch date or price has announced for Liberator yet.
Now, Razor going a for sustainability with a food-grade 304 stainless steel. It features a telescopic design that can be disassembled when not in use and can be cleaned with a included brush.
The straw itself also comes with a Razor branded case with all black color and even a hook as well and this can easily fit on your bag, or in your pocket.
I guess the godd thing is you can reuse it without having to throw away like a typical straw. But the product lineup just as strange as the Razor toaster.
Currently cost around €24.99 (Euro) and around $38.60 (AUD) and currently sold out as of writing. Really?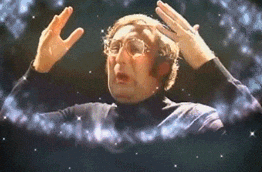 ---